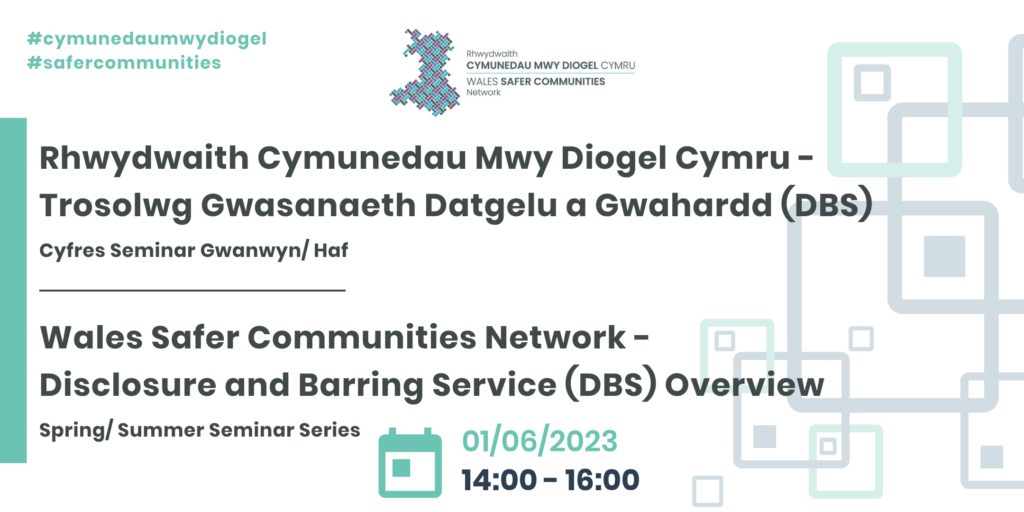 Our virtual Spring/ Summer Seminar Series 2023 has begun!
Register your place today to attend the third seminar in the series, Disclosure and Barring Service (DBS) Overview.
Aimed at professionals and practitioners working in community safety and community cohesion, this seminar will provide an overview of DBS in a Welsh context with Carol Eland, the Regional Outreach Adviser for Wales.
The presentation will include:
Introduction to DBS & Wales Regional Adviser
Understand the benefits of DBS and you (organisation) working together
Myth busting quiz
Understanding DBS checks including Eligibility Criteria and Regulated Activity
DBS update service
Understand DBS referrals
Understand Legal Duty, Relevant Conduct and Harm
How to make a good quality referral
The consequences of not making a referral
Register here.