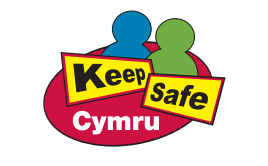 The theme for 2022 Learning Difficulties Week is reconnecting with friends and their communities and recognising the issues many people still face after the end of COVID restrictions, like still having to isolate or dealing with poor mental health and anxiety. For more information and to find out how to get involved please visit- Mencap.
Learning Disability Services and Mencap Cymru, have jointly developed a Keep Safe Cymru Card Scheme with the Welsh Police Forces helping those with learning disability, mental health, dementia and/or communication need.
The scheme is designed to make people more aware of their personal safety, to encourage reporting of crime – especially hate crime – and to seek help if they need it.
It will also help those providing assistance, to access support for the card holder, and to help those assisting understand how they can make the person feel safe.
For more information: South Wales Police; North Wales Police; Gwent Police
Dyfed Powys offer a similar scheme called Pegasus- Dyfed-Powys Police