Last week, on Wednesday 08 March 2023, the Wales Safer Communities Network were proud to support the Wales Data Analysis Innovation & Improvement Network (WDAIIN) conference, A Data Driven Approach to Creating Safer Communities, at the Future Inn Hotel, Cardiff.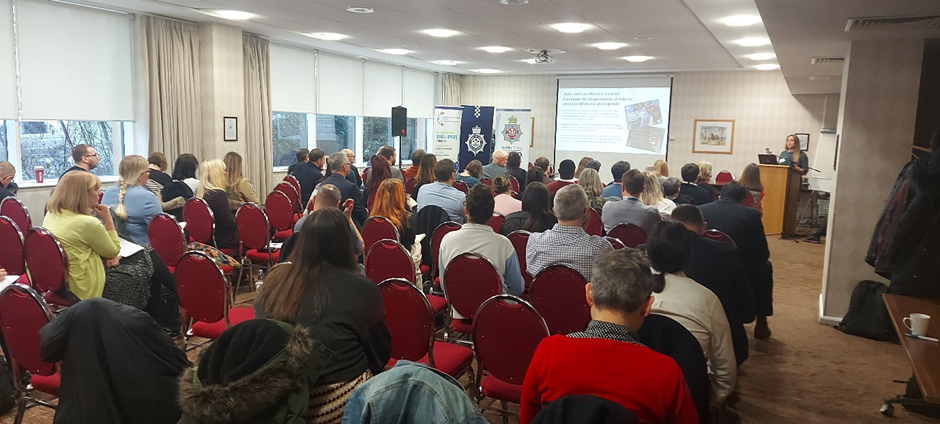 The conference brought together data practitioners across Wales in order to reflect on the way we use information and how we can innovatively move forward together.
Despite the adverse weather, we were pleased to welcome 70 delegates from across 27 organisations in Wales to the conference. Delegates included representatives from Local Government, Welsh Government, Policing in Wales, Fire and Rescue, Health, Probation, Third Sector, Universities, and Senedd Cymru.
The conference was opened by Dafydd Llywelyn, Police and Crime Commissioner for Dyfed Powys, and funded by Welsh Government and the Office of the Police and Crime Commissioner for Dyfed Powys.
During the conference, we were fortunate to receive a number of presentations, including:
Data Sharing Gateways, Anna Bartlett Avery, Welsh Government. Anna explored the Data Sharing Gateway, helping delegates explore the complex patchwork of legislation, agreements and powers available. The presentation looked at the Digital Economy Act Powers, the Public Service Delivery Objectives, powers available to set new objectives and what this means in practice, as well as an overview of the Wales Accord on the Sharing of Personal Information (WASPI) and useful links and contact details.
Better Outcomes through linked Data (BOLD), Michael Curties, Welsh Government; Josie Smith and Columbus Ohaeri, Public Health Wales. Recognising the importance of partnership working and the opportunities afforded when data and information is shared more effectively, Michael introduced the Cross Departmental, Home Office funded, Better Through Linked Data (BOLD) Programme. Josie and Columbus helped delegates recognise the current opportunities, whilst also understanding the possibilities with further engagement. The presentation outlines the Substance Misuse Pilot in Wales and we are hopeful that following discussions at this event further datasets will be made available.
Using multi-agency data for violence prevention – Introducing the Wales Violence Prevention Portal, Lara Snowdon and Emma Barton, Public Health Wales/ Violence Prevention Unit. Lara and Emma delivered a powerful presentation exploring how the sharing and analysis of multi-agency data will be used for violence prevention in Wales. The launch of a multi-agency data sharing platform, the Wales Violence Prevention Portal, is an interactive tool that enables users to extract and analyse a range of violence surveillance administrative data. The framework for the prevention of violence among children and young people, and what support is available from the Violence Prevention Unit to help navigate the Serious Violence Duty, was also explained.
Tackling Organised Exploitation (TOEX), Lee Allen, TOEX. Lee's presentation explained who TOEX are and what they do. This fascinating and ground breaking programme is drawing on datasets to pull together information and detail in a way that was previously unknown. Delegates heard how TOEX continue to grow their data sets through collaboration and were proactive in seeking opportunities throughout the conference.
*If you'd like to view any of the presentations from the conference, please email us at safercommunities@wlga.gov.uk.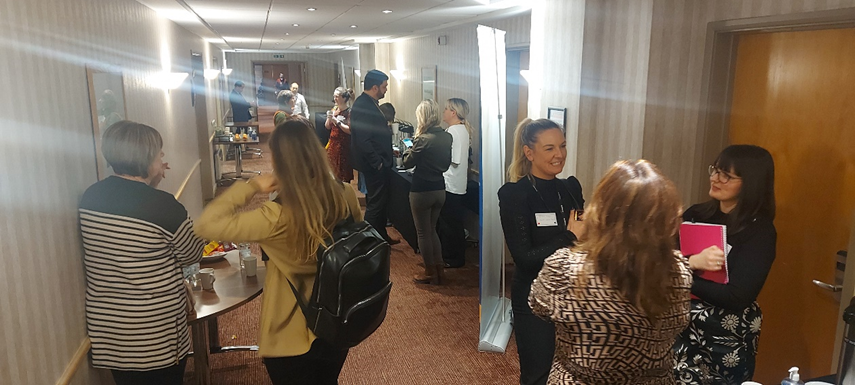 Next steps
The WDAIIN will be hosting a virtual seminar aimed at Senior Leaders in October. If you are interested in attending this seminar, or in becoming a member of WDAIIN, please get in touch by emailing us at safercommunities@wlga.gov.uk.