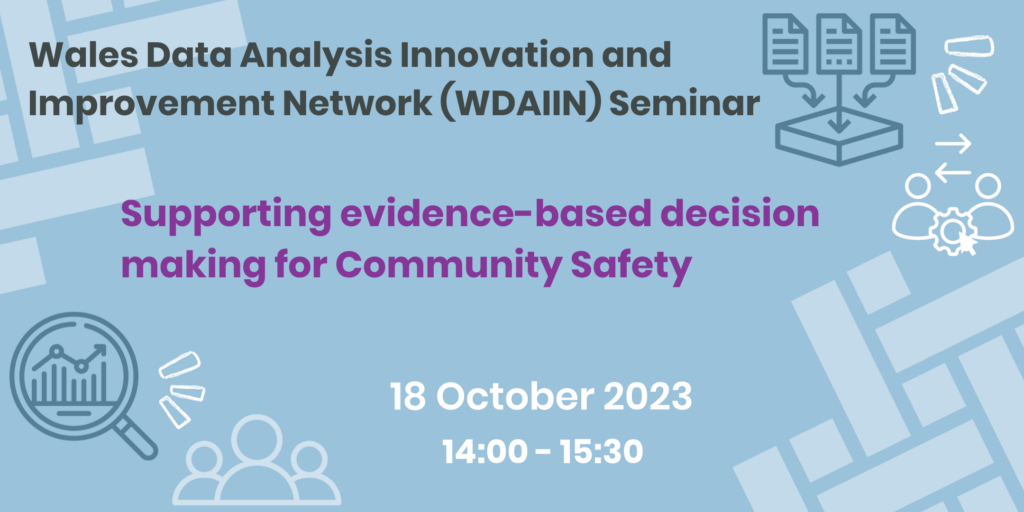 On the 18 October 2023, the Chair of the Wales Data Analysis Innovation and Improvement Network (WDAIIN), PCC Dafydd Llywelyn will be hosting an online seminar aimed at elected officials, senior management, decision makers and anyone with an interest in evidence-based decision making to make our communities safer.
The event will be held on Wednesday 18 October 2023, 14:00 – 15:30 (via MS Teams), with presentations looking at both good practice and shared challenges with a focus on how we can work in a more aligned way to overcome these together.
Community Safety embeds a number of duties as it covers domestic abuse, violence (sexual and physical), anti-social behaviour, fly tipping, exploitation, modern slavery, extremism and hate crime. With such a wide agenda it is important that data is used to deliver evidence-based decisions to make communities across Wales safer. This session will look at some of the best practice that is taking place across Wales and that may assist in partnership working as part of the requirements under the Wellbeing of Future Generations (Wales) Act 2015 with the Public Service Boards expected to make informed, long-term and collaborative decisions and plans.
If you would like to attend this event please email the Wales Safer Communities Network – safercommunities@wlga.gov.uk